November 18-25, 2019
Baku
GOLDEN SECTION 2019
All roads lead to Baku— new Golden Section 2019!
Baku is not just a capital of sunny Azerbaijan. Baku is a city of oppositions where oriental flavour and European elegance interweave together. It is a new Dubai.
The capital combines age-old traditions and modern age.
Golden Section in Baku is the best experience in life: absolute freedom, motivation, unique content and the feeling of being the part of something momentous. You are the chosen one!
You will spend 8 days and 7 nights with us in one of the most beautiful cities with centuries-old history.
We have prepared a useful and heavy program for you from 18 to 25 November so every moment of your staying there at Golden Section will become a really amazing event.
Just imagine you there. Done? Now take the most important step: complete the 1 CARAT qualification until the end of September, buy a ticket and join us!
Tickets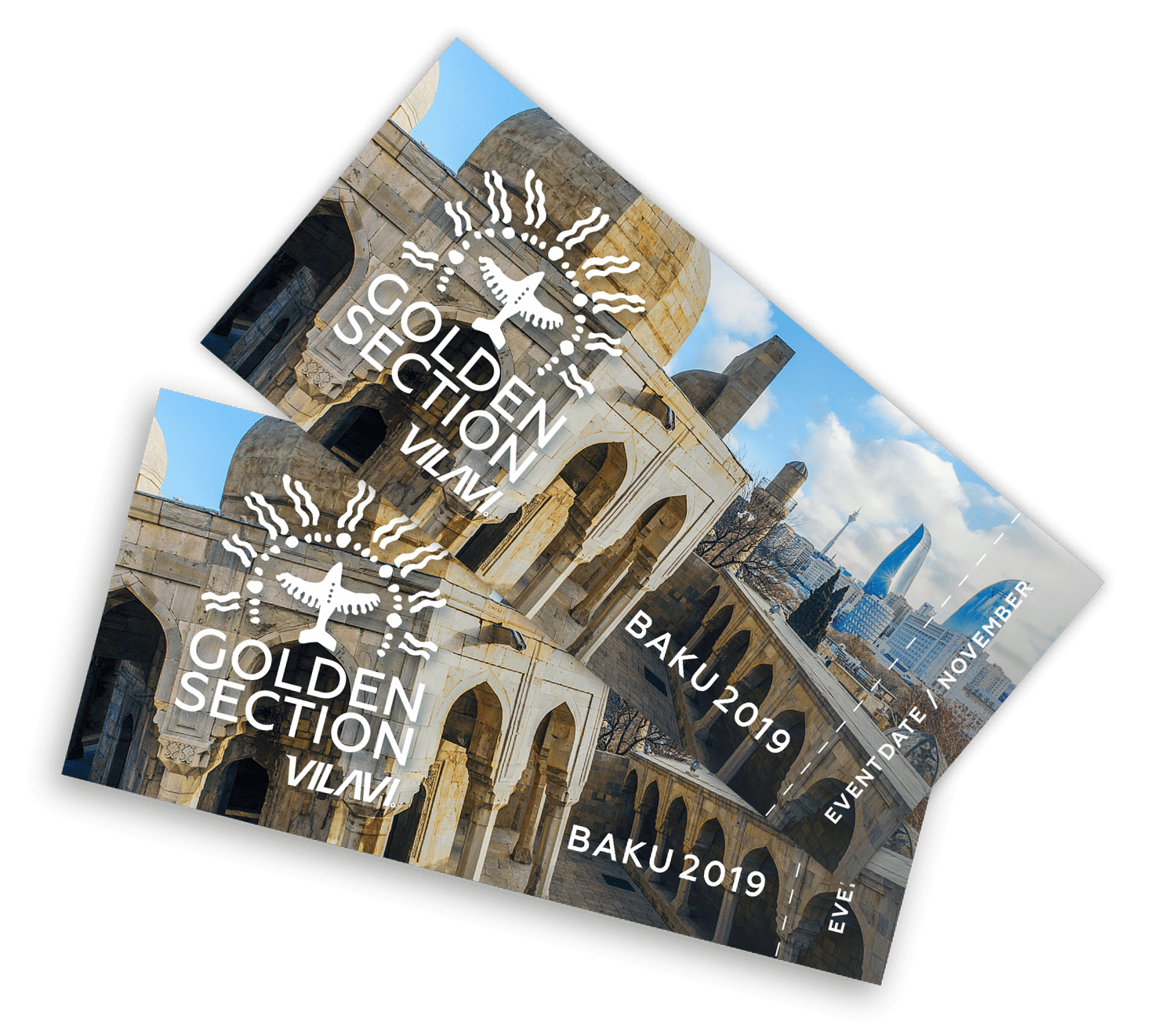 Golden Section is a great opportunity to boost your business as well as have some rest, get energized and motivated. The Company has prepared an excellent program with the best speakers and trainers in the Russian speaking environment for you, you just have to come, get knowledge, results and pleasure!
Ticket price (registration fee) for GOLDEN SECTION 2019: RUB 20,000. You can make the payment in your Personal Account, section "Tickets and Events" on the menu.
Note that the flight is additionally charged!
Note that the registration fee is non-refundable!
Don't wait too long, buy tickets right now! This ticket is your investment in your future! Golden Section is the event you want to tell about to the whole world!
Package offer
Package offer (588$*) includes:
Accommodation: Park Inn (4 stars) / 7 nights — in the centre of Baku
Breakfast
All transfers
City-tour
Gorgeous dinner in Shirvanshah Museum Restaurant; the holder of the gold card of the "Orel I Reshka" TV show had dinner there.
Afterparty
Note! You have to make a 10% advance payment before October 10th, 2019, if you stay in Park Inn hotel.
*You can raise the hotel category up to Hilton level at $160 for a "Double" room and $240 for a "Single" room,this tariff is non-refundable!
Dress-code:
Golden Section is a very important event for all partners. Dress well as you will always be in the spotlight there! Bright jackets, sweatshirts, stylish and elegant clothes.
GOLDEN SECTION 2018
These happy ones know what GOLDEN SECTION is! You can join them. You will get unforgettable emotions and rad motivation for the whole year!
Have some questions left?