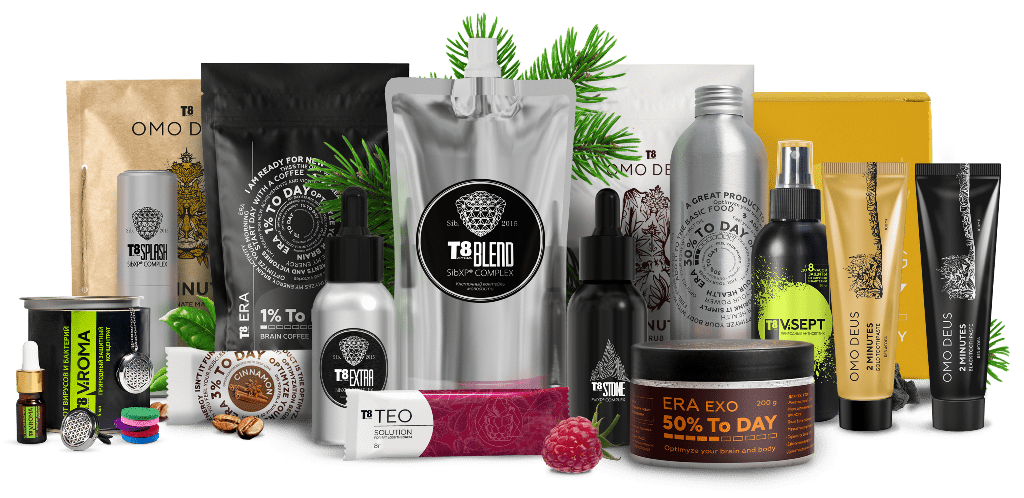 WHAT IS ITS POWER?
At the basis of Tayga8 line products
is a well-balanced combination
of natural components.
All products
T8 MOBIO
A delicious metabiotic for the comfort of your gut and strengthen your natural defenses. The product was created for those who think about their comfort and take care of themselves.
Learn more
T8 ViTEN
You can resist viruses and bacteria! T8 ViTEN - optimization of your immunity at the cellular level.
Learn more